Dr. Tony Evans, his daughters, Priscilla Shirer and Chrystal Evans Hurst share moments from their tour of Israel in the upcoming documentary Journey with Jesus.
The Christian film will be released as a Fathom Event for three nights. In it, the family explores the ministry of Jesus Christ in the Holy Land.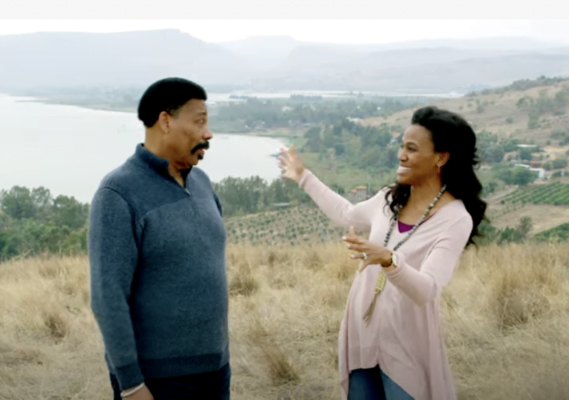 Join my daughters and I as we retrace the steps of our Savior and experience the wonders of the Holy Land," Dr. Evans wrote on social media.
The documentary was filmed in Israel. The trailer shows the Evans family overlooking the sea of Galilee, visiting The Church of the Holy Sepulcher and Dr. Tony Evans preaching the word of God to a crowd that's gathered.
Tickets for the documentary are now available for purchase. Click the website for further information.