I spent Labor Day weekend in Texas where I enjoyed brunch at the highly talked about XOXO Dining Room Dallas Texas.
My mother, daughter, sister and niece joined me as we enjoyed the energetic atmosphere, camera friendly decor and of course the food was amazing and so were the drinks.
We had an 11:30 reservation (it's best to make one the place stays busy) when we pulled up I felt like a princess… from the pink building, to the beautiful garden, and then the valet parking I was having my very own Cinderella story.
Entering the restaurant was nothing short of magical. From the glamorous entrance to the chandeliers, to the XOXO wall and the super friendly staff I was in heaven!!!
For brunch I chose the La Vie En Rose French Toast (see below) and I sipped on the Pink drink which was fruity and delicious!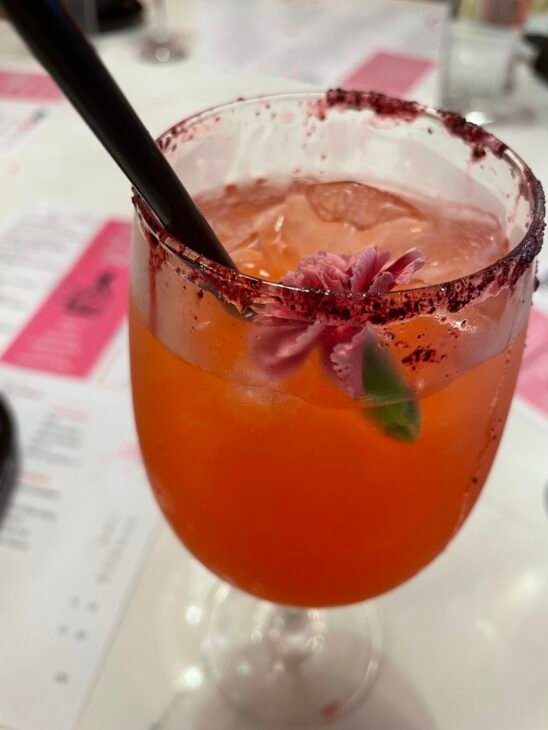 After brunch we surprised my daughter with the cupcake wheel since she celebrated her 29th birthday the week before and then it was to the garden to take pics.
I will definitely visit again when in Dallas (which is often. I just love it there!) to work off the food and drinks I ventured to North Park Center hoping to purchase the Marc Jacobs tote, but it wasn't in stock anywhere. I tried Neiman Marcus and Nordstrom…but more on this at a later time.
Until next time
Let your light shine,
B
xoxo dining room