Ciara and her husband Russell Wilson were cute as a button on the Ellen Degeneres Show Thursday.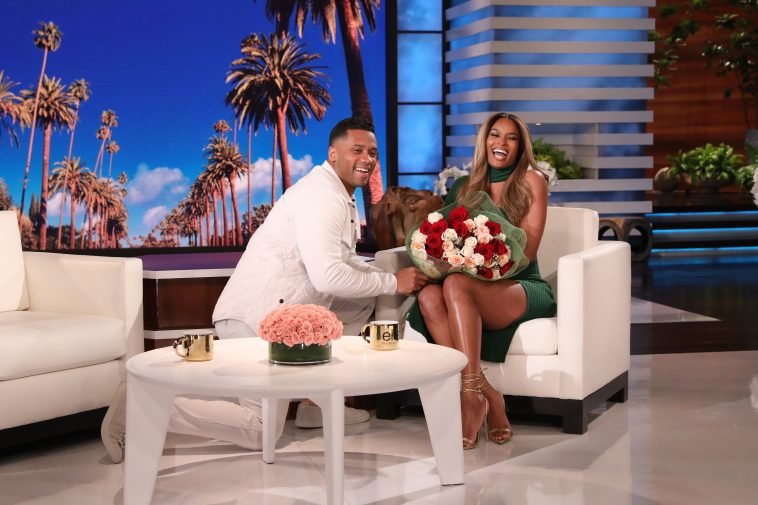 While CiCi was on hosting duties, her Seattle Seahawks husband surprised her with an unexpected question, asking her if she wanted to have another baby.
The adorable moment came after Ciara shared with the audience that Wilson makes her extremely nervous, blushing after he gave her a large bouquet of roses.
The father of three then laughed and asked the audience, "Do you guys want me to make her more nervous?" Dropping to one knee, Wilson asked, "I have a question for you. Serious question. Can we have more babies?"
What did CiCi say?
We definitely can, but we've got a little time before we get there.
The couple are already parents to Future Zahir, Sienna Princess , and Win Harrison.
God is the center of it all for us and that's a foundation for us. I think as we get to do everything together, business, life, kids, you know, parenthood, all that stuff, in every one of those categories the center of it is God and our faith.
Who else is ready for Wilson party of 6?
Ciara
Russell WIlson
Russell Wilson and Ciara