I know we celebrate Black History Month everyday, but I wanted to make sure to kick off February supporting a Black brand.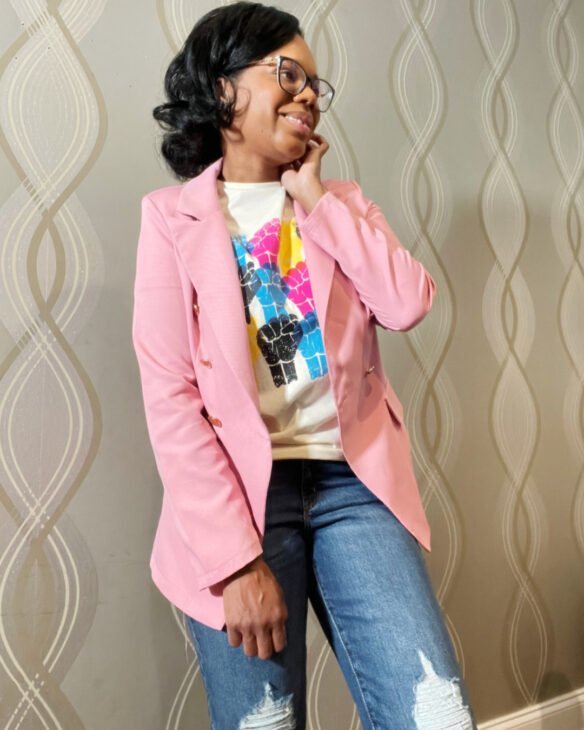 So after leaving the gym on Monday night, my daughter and I drove to Target to check out their Black History Month collection, and I immediately fell in love with this multi-color "power to the people" tee from Graphic designer Alice Butts.
Hate is too great a burden to bear. It injures the hater more than it injures the hated.
—Coretta Scott King
Retailing for $13 at Target, the unisex tee is part of Target's 8th annual Black History Month collection. It's neutral cream-colored background allows the original, vintage-inspired distressed graphic of fists of power in bright pink, yellow, blue and black to make a statement of positivity and alliance that anyone can wear proudly. 
 Whatever we believe about ourselves and our ability comes true for us.
—Susan L. Taylor, journalist
The designer, Ms. Butts is from Brooklyn, NY, and alum of the School of Visual Arts. She is now based in Saint Paul, MN, living the dream of designing for major brands including, American Express, Sony Music, Columbia Records and RCA.
I enjoy learning and sharing stories about Black and Women's history, so February and March are like Christmas for me!
Alice Butts
Black History Month
Target
Target Black History Month Collection