Barbie just honored civil rights icon Ida B. Wells with her very own Barbie doll as part of its "Inspiring Women Series."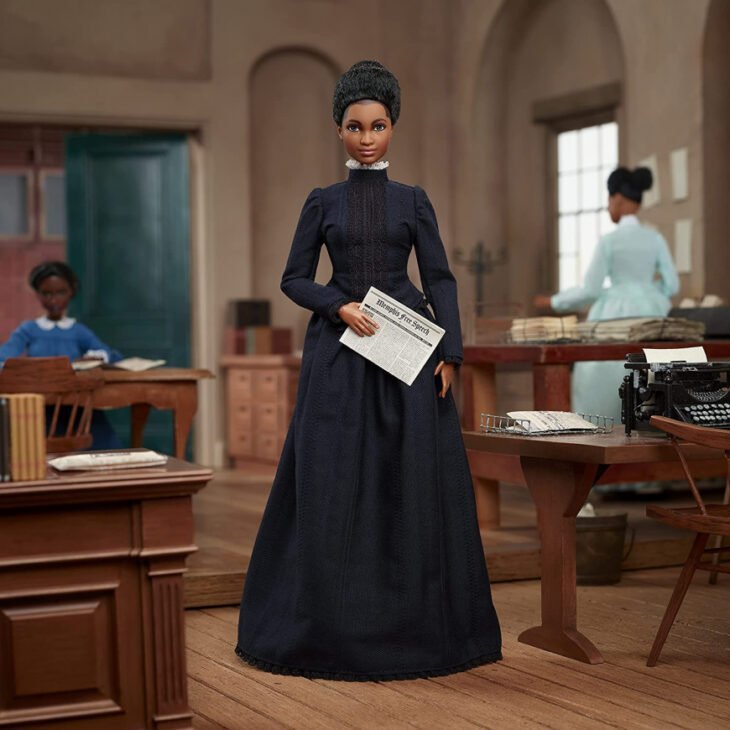 Barbie's World Famous Women collection pays tribute to successful women throughout history. Women who were not afraid to take risks, overcome obstacles, and whose actions have enabled generations of girls to follow their dreams. And that rightfully includes African-American journalist, feminist and leader of the African-American civil rights movement, Ida B. Wells. This collectible Barbie doll wears a beautiful blue dress with lace details at the bodice, collar and waist. A Memphis Free Speech newspaper accessory completes her look. 
Barbie launched it's "Inspiring Women Series," on International Women's Day in 2018.
When her work forced her out of the south, Wells moved to Chicago, where she lived in Bronzeville. She was also a founding member of the NAACP and worked to desegregate schools. She began to work on the suffrage movement, saying, "its either all of us, or none of us."
The doll is available for pre-order with release on January 17, 2022 and retails for $35.00

You can get it here: https://amzn.to/3t62uCf
Source: YouLoveIt.com
Ida B. Wells