Kierra Sheard and Jordan Kelly celebrated their one year wedding anniversary with a "wedding do-over."
Due to COVID, KiKi and Jordan had a small ceremony last year, but decided to do it the Detroit way (all out!) last weekend for their one year anniversary.
The Kelly's anniversary party was held at the Westin Cadillac in Detroit and event planners Elle Audry & Lauren Dickens had everything looking gorgeous!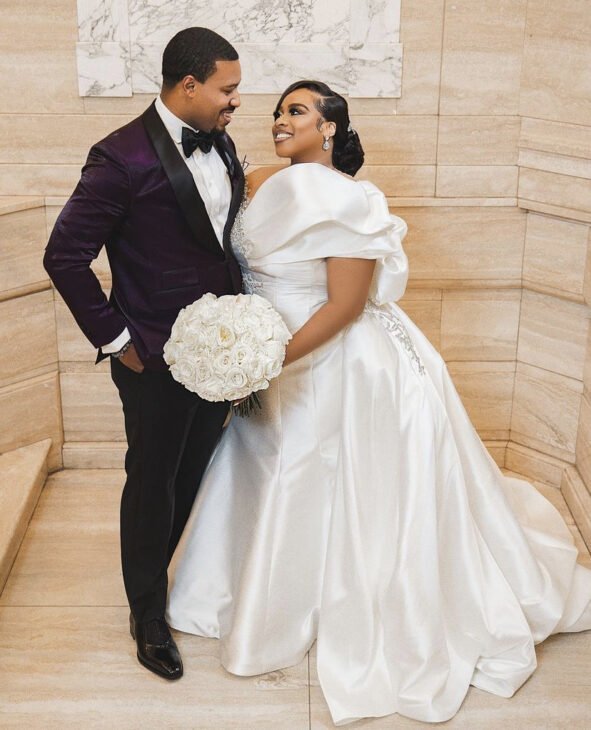 Kierra looked stunning in a white wedding gown by Ese Azenabor.
The Kelly's wanted a timeless affair and their vendors understood the assignment!
Velvet Touch Events did an amazing job on these flowers.
"Okay…I've been soaking it all in! This was a night that I'll never forget. I am so grateful to everyone who joined us to celebrate our 1 Year Anniversary. I kept crying at the thought of everyone who took time out of their schedule and dollars out their personal funds to be with us on this night. We're still talking about the blast we had. I love y'all so much and I love this man even more!"- Kierra Sheard.
Kierra is the daughter of Bishop J Drew and Karen Clark Sheard.
Congratulations to the Kelly's! Love always win!
Kierra Sheard
Kierra Sheard and Jordan Kelly
The Sheards