Nick Cannon Credits His Faith in Helping Him Through Son's Death
Nick Cannon announced earlier this week that his 5 month old son Zen had passed away after battling brain cancer.
I have so much faith in God
He shared the heartbreaking news on his new talk show "Nick Cannon Show" Tuesday with a photo of his son, whom he shares with Alyssa Scott. Nobody knew that Cannon was about to share the devastating yet personal news, not even the crew.
An emotional Nick shared that when Zen was born he had a "sinus thing" that wouldn't go away. So he and Alyssa took their baby boy to the doctor to be checked out, it was discovered that Zen had fluid buildup in his head.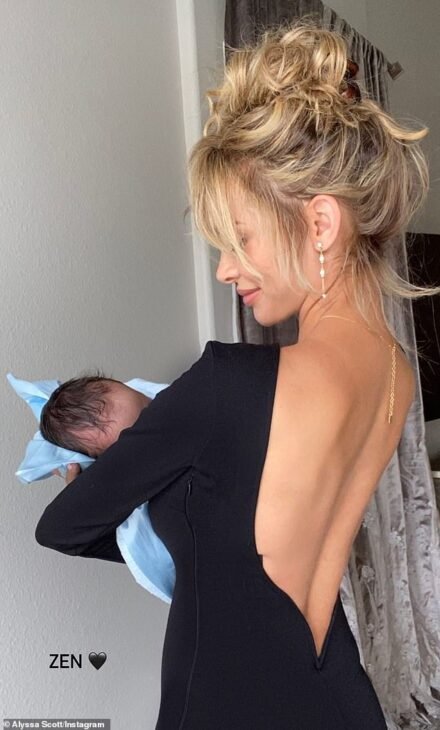 "We found it was a malignant tumor in his head," he revealed, adding that Zen had to have a shunt put in to drain the fluid. "We were faithful and hopeful for that time. He was still playing with all his brothers and sisters. I embraced every moment."
A photo of Zen with some of his siblings, including Monroe and Moroccan from Cannons ex-wife Mariah Carey, was displayed on the screen.
On Thanksgiving, Zen's health took a turn for the worse.
"The tumor began to grow a lot faster," Cannon explained. "This weekend I made a valiant effort to spend the most quality time with Zen. … We woke up on Sunday and I was like, 'I feel like I want to go to the water, be close to the ocean.'"
He added, "Holding my son for the last time, it was a beautiful setting."
"You grow through it, you keep pushing. I have so much faith in the Lord, I have so much faith in God. People were often telling me I should pray for miracles, and I did pray for the miracle. I prayed for the miracle of God's strength. And that's why I'm here with you guys today," he declared.
"He puts the most and heaviest weight on the shoulders of his strongest soldier," Cannon concluded. "So I'm here to show that I can fight through this. I'm feeling it, I'm vulnerable, I'm open, but I'm going to make it through and this is a special show dedicated to my beautiful son, Zen."
Let's keep Nick and Alyssa and their family in our prayers…..