Multi-hyphenated Yara Shahidi was the keynote speaker for the Cartier Women's Initiative ceremony that was held in Dubai for International Women's Day.
Taking place during the Dubai Expo, the program helps female entrepreneurs reach their potential through programs that empower their businesses and enrich their lives.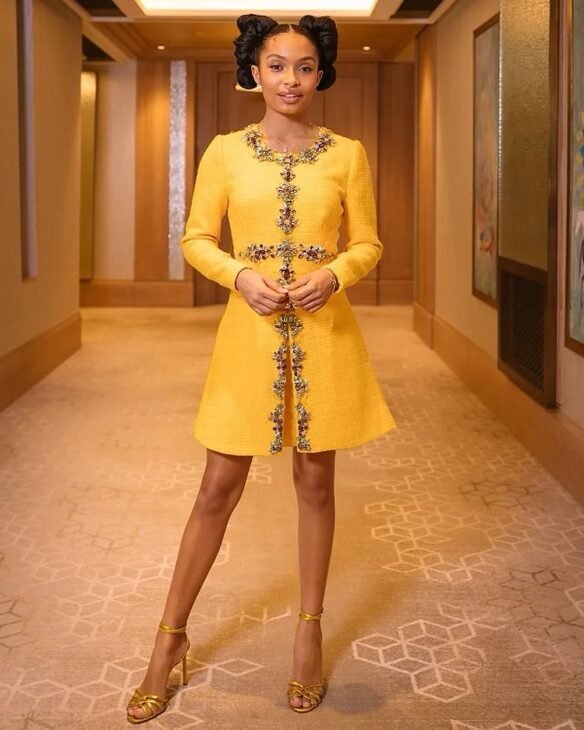 The actress and philanthropist took to the stage in a gold Carolina Herrera mini dress that she accessorized with Cartier jewels and Jimmy Choo sandals.
During her speech the Harvard grad discussed how important it is for people to have freedom to express themselves verbally and thru fashion.
"Fashion and self-expression hold so much power," she says. "When you think about the ways in which discrimination has played out, so much of it has been about policing expression. Any attempt to make fashion more inclusive, accessible, thoughtful, and capable of giving people the tools and agency to express themselves is so important. Initiatives like Cartier's shouldn't be an afterthought; they need to become part of the business model." 
Yara Shahidi was styled by Creative Director and Stylist Jason Bolden.
Carolina Herrera
Cartier
Yara Shahidi