Will, Jada, Jaden and Willow Smith were all on hand for the star studded Bel-Air premiere screening at The Barker Hangar in Santa Monica, California on Wednesday night.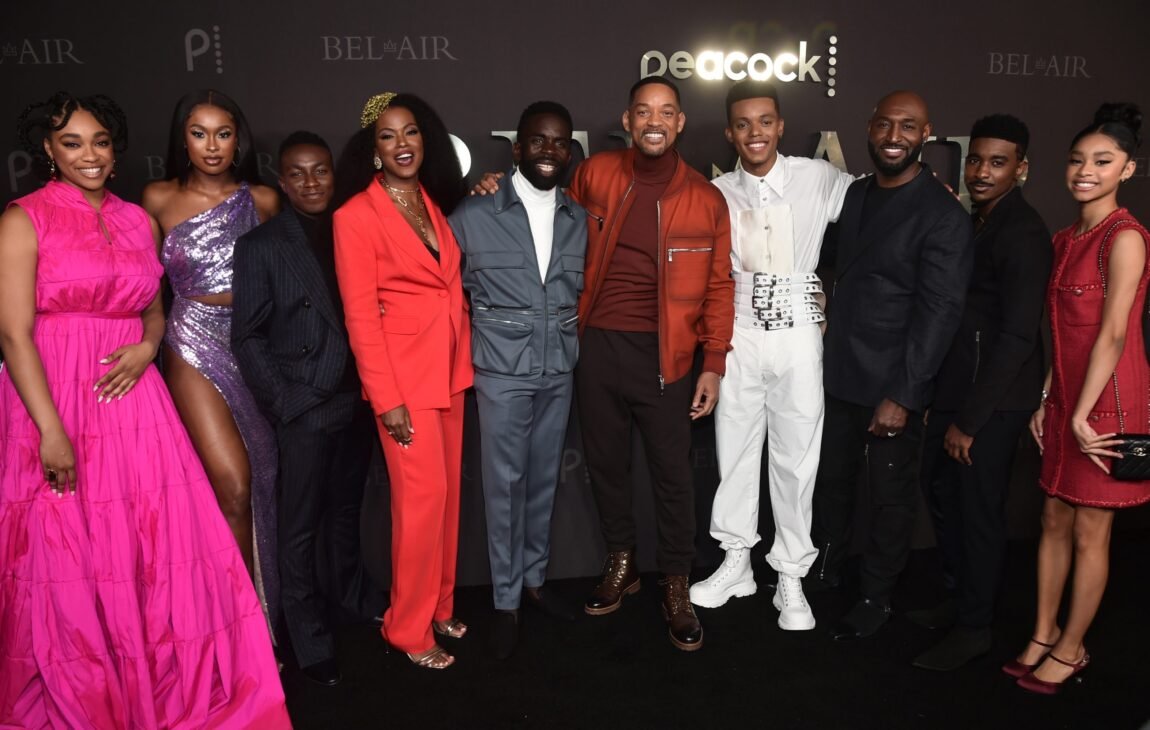 Will along with his Westbrook Studios, and Universal Television hosted the star-studded "pull up" experience for the highly-anticipated series premiere.
Guest arrived to a true Willy from Philly experience that included reimagined basketball courts from West Philly, authentic Philly cheesesteaks from Big Daves, local Philly-favorite "Happy Ice," quarter waters, a corner store filled with snacks, a BMX bike show from philly-native Chino Braxton, and double dutch performances.
Before the screening began, guests were treated to a surprise DJ-set by DJ Jazzy Jeff and then greeted by Will Smith who took to the stage to rap alongside DJ Jazzy Jeff to welcome guests. DOPE!
Along with the cast , DJ Jazzy Jeff, Tatyana Ali, Joseph Marcell, Vernee Watson-Johnson, Duane Martin, Jaleel White, Karrueche Tran, Bresha Webb, Marsai Martin, Vanessa Simmons, Wendy Raquel Robinson, and Amber Stevens West were on hand for the screening.
Premiering Sunday after the Super Bowl, the new one-hour drama series Bel-Air on Peacock imagines the beloved sitcom The Fresh Prince of Bel-Air through a new, dramatic take on Will's complicated journey from the streets of West Philadelphia to the gated mansions of Bel-Air. As these two worlds collide, Will reckons with the power of second chances while navigating the conflicts, emotions, and biases of a world far different from the only one he's ever known.
Bel-Air
Fresh Prince of Bel-Air
Jada Smith
Peacock TV
Will Smith