Like most families it's been almost two years since my family got together for Thanksgiving due to the pandemic.
So this year we decided to do something different. Since some of us live in the south and the rest in Chicago we decided to meet up in Branson, MO at Branson Family Retreats.
How good and pleasant it is when God's people live together in unity!– Psalm 133:1
Where we stayed:
My mother found a gorgeous AirBnB near Table Rock Lake with 3 floors, 10 bedrooms, 10 bathrooms, two laundry rooms, a jacuzzi and a game room in the basement. With 6 children and 20 adults it was perfect for our family.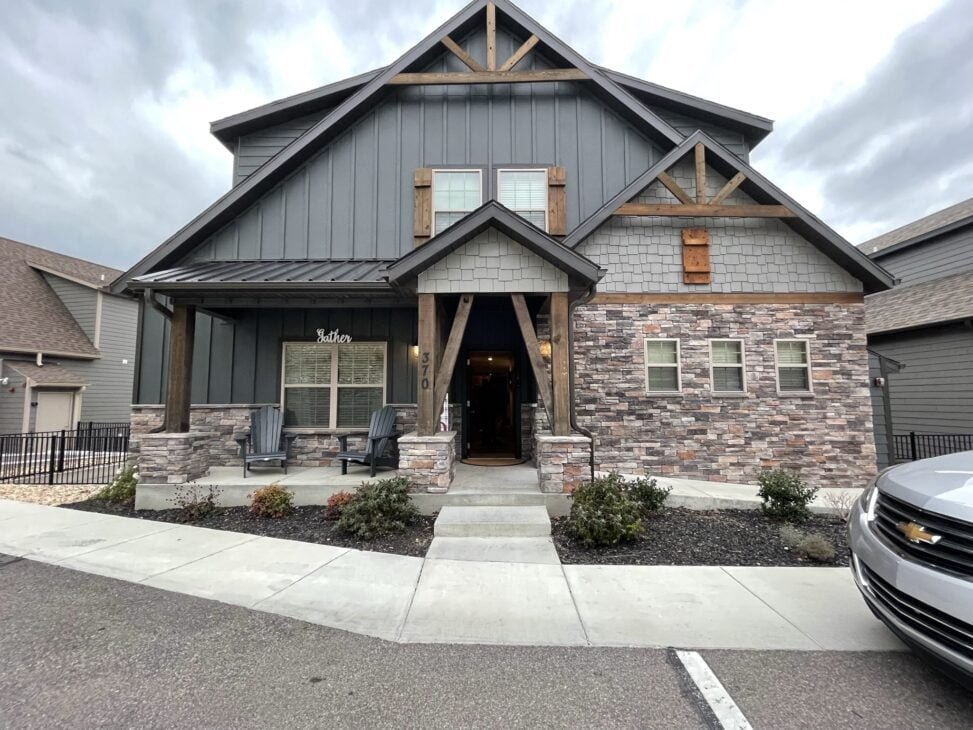 The kitchen was big enough for my mother and aunt to do what they do…. Slay in the kitchen.
We had a honey baked ham, two turkeys (cajun and fried) collard greens and cornbread, yams, macaroni & cheese, lima beans, dumplings, and dressing. Our deserts consisted of German chocolate cake, sweet potato pie, pound cake, pecan pie, custard and peach cobbler.
What we did:
Everything is on the strip. Yes I said the strip, they call Branson the Las Vegas of the Midwest. But don't get it twisted, there is nothing Las Vegas about it. It's more like the Christian Las Vegas. The strip has all type of fun family activities to partake in. It has a wax museum, zip lining, the Polar Express, The Titanic Museum, rollercoasters and all. At night it's lit up just like Vegas.
The Tanger Outlet is on the strip, so my sister and I hit the outlet mall, while my brother took the kids to see the local attractions.
While at the outlet mall we found Smith Creek Moonshine where they not only sale different flavors of moonshine, but you can also participate in moonshine tasting. We decided to stop and partake and I'm glad we did…it was so much fun and my nephew and daughter thought the well known southern beverage flavors were really good. I'm not a drinker, so I didn't try it, but I enjoyed watching them drink and be merry!
What I wore:
I was trying to get into the whole Mountain vibe, so I purchased these Ralph Lauren boots that I paired with a cream turtleneck and blazer for Turkey day and then on Friday I opted for a Ralph Lauren belted jean dress.
Rejoice always, pray continually, give thanks in all circumstances; for this is God's will for you in Christ Jesus. 1 Thessalonians 5:16-18
Thanksgiving hit different for me this year. With my husband passing at the beginning of the year due to COVID and our wedding anniversary on the 28th of November, I'm just thankful to be still here on earth to hug, laugh, cry and enjoy my family. That's what it's all about anyway….Being thankful in all circumstances.
Thanksgiving