Meghan Markle aka The Duchess of Sussex was gorgeous in green on Tuesday where she was the featured speaker for the Women's Fund of Central Indiana at the Indianapolis Marriott Downtown.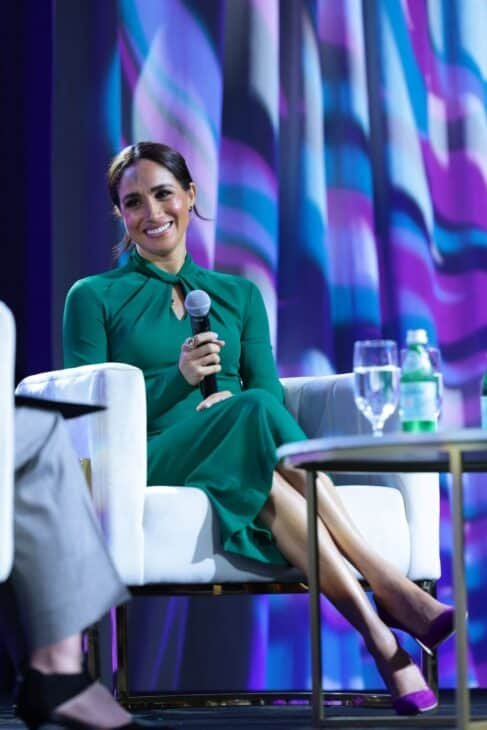 For the event the Duchess chose a chic green Giorgio Armani midi dress with purple heels. The outfit had significant meaning. It was America's Princess way of sharing her support of the feminist movement. PageSix noted that green and purple are the social cause's colors, per the International Women's Day website. White is also a color that the organization uses.
Billed as "The Power of Women: An Evening with Meghan, The Duchess of Sussex," the benefit supported the Women's Fund mission to invest in the lives of women and girls in the state.
The sold out event was moderated by community leader and acclaimed writer Rabbi Sandy Sasso.
Duchess of Sussex
Meghan Markle