Lakers to Unveil Kobe Bryant Statue on 2.8.24
The Los Angeles Lakers and Vanessa Bryant announced today that they will unveil Kobe Bryant's bronze statue at Star Plaza outside of Crypto.com Arena on Feb. 8, 2024, prior to the Lakers' home game that evening.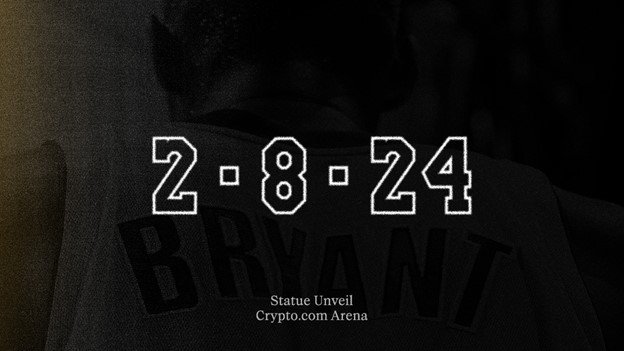 As you know, Kobe played his entire 20-year NBA career as a Los Angeles Laker," said Vanessa Bryant in a video to fans posted at 8:24 this morning. "Since arriving in this city and joining the Lakers organization, he felt at home here, playing in the City of Angels. On behalf of the Lakers, my daughters and me, I am so honored that, right in the center of Los Angeles, in front of the place known as the house that Kobe built, we are going to unveil his statue so that his legacy can be celebrated forever.
Following his retirement, Kobe Bryant participated in the initial planning of the anticipated statue to come at Star Plaza. This is the first in a series of physical tributes to honor his legacy.
Bryant, an 18-time NBA All-Star, retired as the first player in NBA history to play at least 20 seasons with a single franchise. Known for his 'Mamba Mentality,' he helped guide the Lakers to five NBA Championships (2000, 2001, 2002, 2009, 2010) and earned Finals MVP honors in 2009 and 2010. Voted the NBA's Most Valuable Player in 2008, Bryant earned All-NBA honors 15 times, including 11 First Team selections, and was named to 12 All-Defensive Teams throughout his career, including nine All-Defensive First Team honors.