First Lady Dr. Jill Biden showed her support for Ukraine last night during the President's State of the Union address with her clothing.
Sitting next to the Ukrainian ambassador, the First Lady wore a blue silk dress from label LaPointe that had a sunflower embroidered into the wrist.
The sunflower is not only the national flower of the country, but has also become a symbol of the resistance against the invasion. (A video of a Ukrainian woman giving sunflower seeds to Russian soldiers went viral last Friday.)
This isn't the first time Dr. Jill has sent a message with her wardrobe, remember the LOVE jacket she wore on the campaign trail or those bad black boots with VOTE written on the side?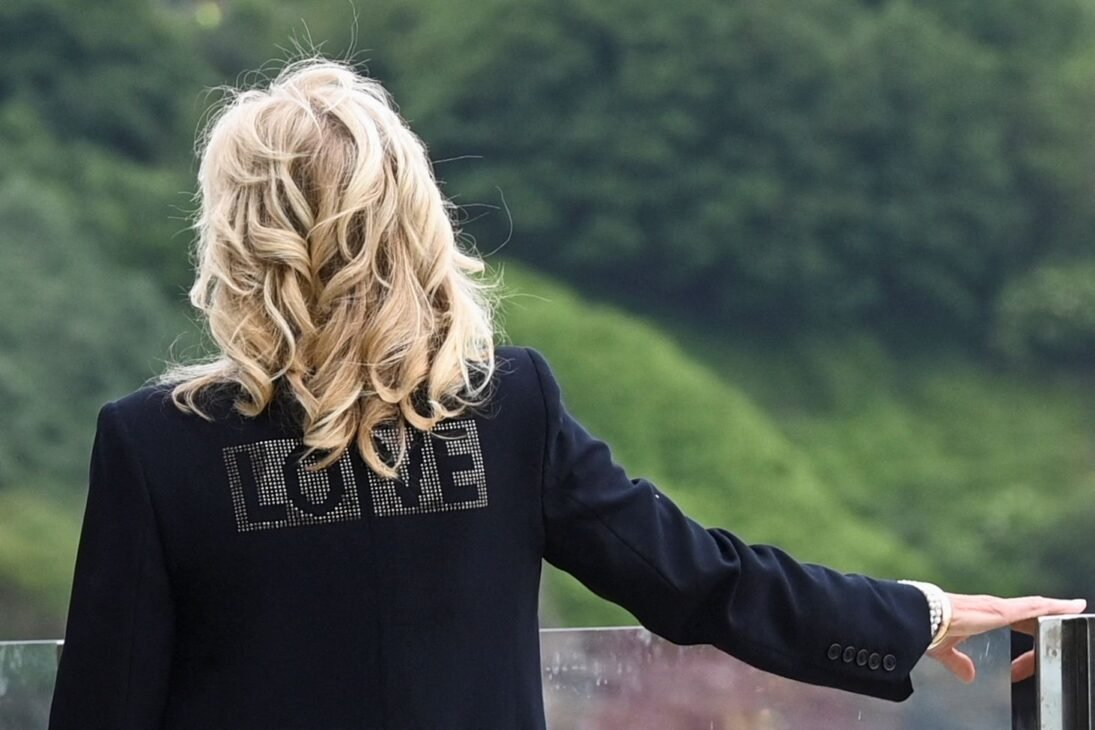 Dr. Jill Biden
First Lady Jill Biden
Jill Biden
Joe and Jill Biden
President Joe and First Lady Jill Biden