Ex's LeToya Luckett and Slim Thug Open Up About Their Relationship
Singer and actress LeToya Luckett and Slim Thug aka the Big Boss of the North still have major chemistry on the premiere episode of her new show.
The singer and actress has teamed up with entertainment company Kin to launch a new digital show, "Leave it to LeToya," which premiered Tuesday on Facebook Watch, Instagram and YouTube, where viewers get an unfiltered look into different parts of her life.
Well the first episode titled "Having a Conversation with My Ex" features her ex boo rapper Slim Thug who she dated on and off for over 10 years.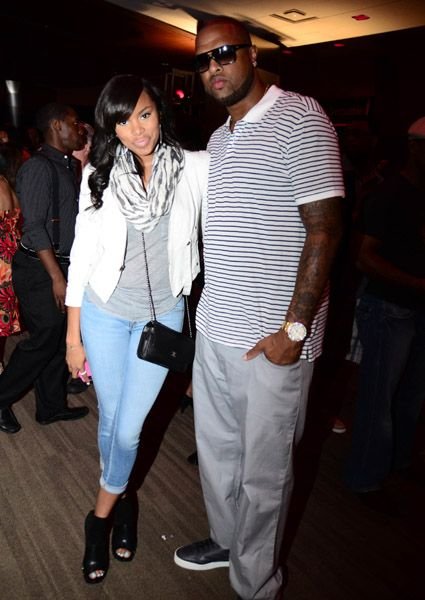 LeToya Luckett and Slim Thug answer questions about what they still love about each other, why they broke up and will they ever get back together… It's obvious by the way the two look at each other, Toya's non-stop smiles, and the way they answer the questions that these two still have major love for one another. Toya revealed that Slim said that they were "soulmates." The Houston Rapper even reveals that the two were even engaged back in the day.
LeToya girl, this man is fine chile.