Ayesha Curry JustFab Collection Is Just That!
Ayesha Curry JustFab collection combines comfort and fashion….just the way I like it!
With all the things she has going on, the mother of three found time to create a new footwear and apparel collection for JustFab.
"When I was approached about the opportunity to kind of curate my own collection and have a partnership with them, it was a no-brainer for me," Curry told FN. "I've been looking for a way to kind of have my hand at fashion, and this was perfect because is like the perfect foray into that."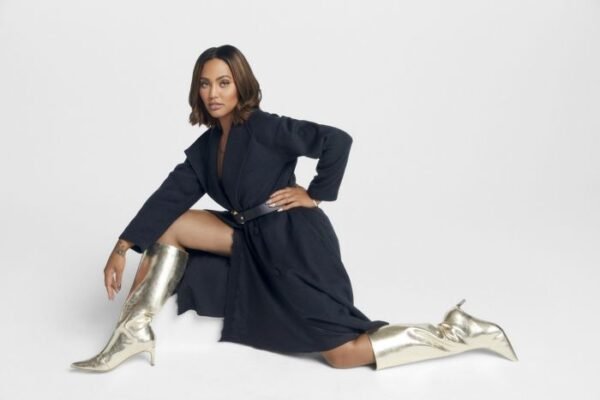 Curry's first collection dropped on Friday with different fall styles of shoes and apparel and all inspired by being comfortable.
"Anything that I picked, I tried to make sure that it could go with jeans or a dress," Curry said. "I really tried to make sure that people were going to not only find value in the price of the shoe but value in the actual shoe for its versatility.I just want people to really enjoy it and be creative with their fashion when it comes to pairing the shoes with all of the things that they already have."
Ayesha's collection is available now starting at $40 on JustFab.com. You can get your first item for just $10 when you sign up for the brand's VIP membership.
According to reports, Ayesha will have another collection dropping in the Spring.