We know that BeBe Winans is a member of the first family of Gospel music, we know that he can sing his butt off, and we know that he doesn't play about "getting it done" with his morning workouts.
And that's about it, well up until now. the one half of the sister/brother duo BeBe and CeCe, will be featured on the new season of TV One's hit series Uncensored when it premieres at the end of this month.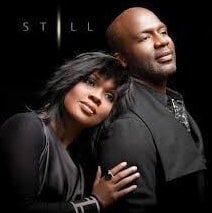 Benjamin, "BeBe" Winans, the six-time Grammy Award winner, is the seventh child and youngest male of the Detroit based first family of gospel music. He is best known as an inspirational, R&B, and popular vocalist, songwriter who along with his musical partner and sister CeCe Winans were the first true Christian crossover artists to hit the mainstream. After 10 years working behind the scenes on projects such as serving as a former Executive Music Producer for the OWN Network's latest scripted series, "Greenleaf" and host of his own radio show on the Heart & Soul Channel (68) on Sirius/XM Radio Networks on Sunday Mornings (9am ET/7am PT), he moved back into the forefront with the release of new music and his critically acclaimed original musical "Born for This" on Broadway.
We are all born with and for a purpose and unfortunately where the journey takes us, we don't know. What we can know is that when we have arrived at that place, you can be assured that God was right there with every step, and it was all destined to be.
Also set to be featured on the new season are Loretta Devine, Tommy Davidson, Kim Whitley and Swiss Beatz.
BeBe Winans