Trailer: Family Adventure Film The Tiger Rising Starring Queen Latifah
Highland Film Group has recently revealed the first trailer for its upcoming family adventure drama The Tiger Rising. Based on the New York Times bestseller written by Kate DiCamillo, the upcoming film will star iconic rapper, actor, and producer Queen Latifah and Dennis Quaid (A Dog's Purpose, Midway), in addition to a roster of talented cast members. 
The film revolves around 12-year-old Rob Horton (Christian Convery) who discovers a caged tiger in the woods near his home. Seeing the tiger makes his imagination go wild as his life starts changing in the most unexpected ways. From the trailer, The Tiger Rising seems to be more than a family drama laced with magic realism. It deals more with how this imaginative 12-year-old deals with sorrow and repressed trauma, and how a handful of wild elements thrown abruptly into his life makes for a rollercoaster ride. With the help of a wise and mysterious maid, Willie May (Queen Latifah), and the stubborn new girl in school (Madalen Mills), he navigates through childhood memories, heartache, and wondrous adventures.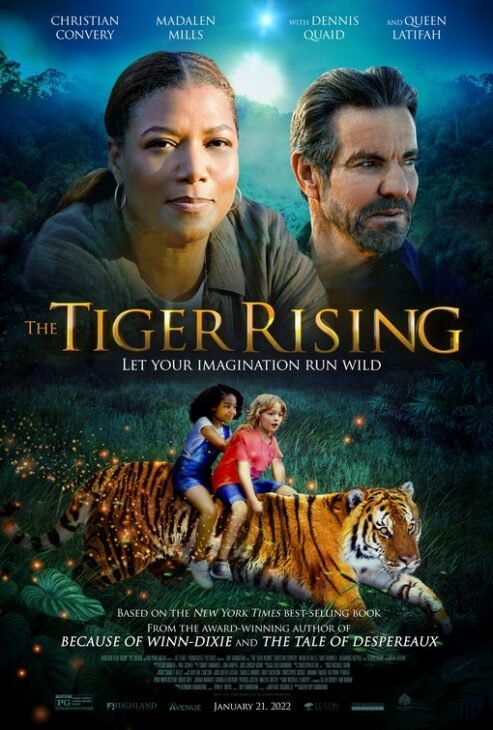 In Theaters January 21