Season Two Of 'Harlem' is set to premiere on February 3rd on Amazon and I have the official trailer and first look images for ya'll to check out.
This is my season boo!
From writer Tracy Oliver (Girls Trip), in Season Two, after blowing up her career and disrupting her love life, Camille (Meagan Good) has to figure out how to put the pieces back together; Tye (Jerrie Johnson) considers her future; Quinn (Grace Byers) goes on a journey of self-discovery; and Angie's (Shoniqua Shandai) career takes a promising turn.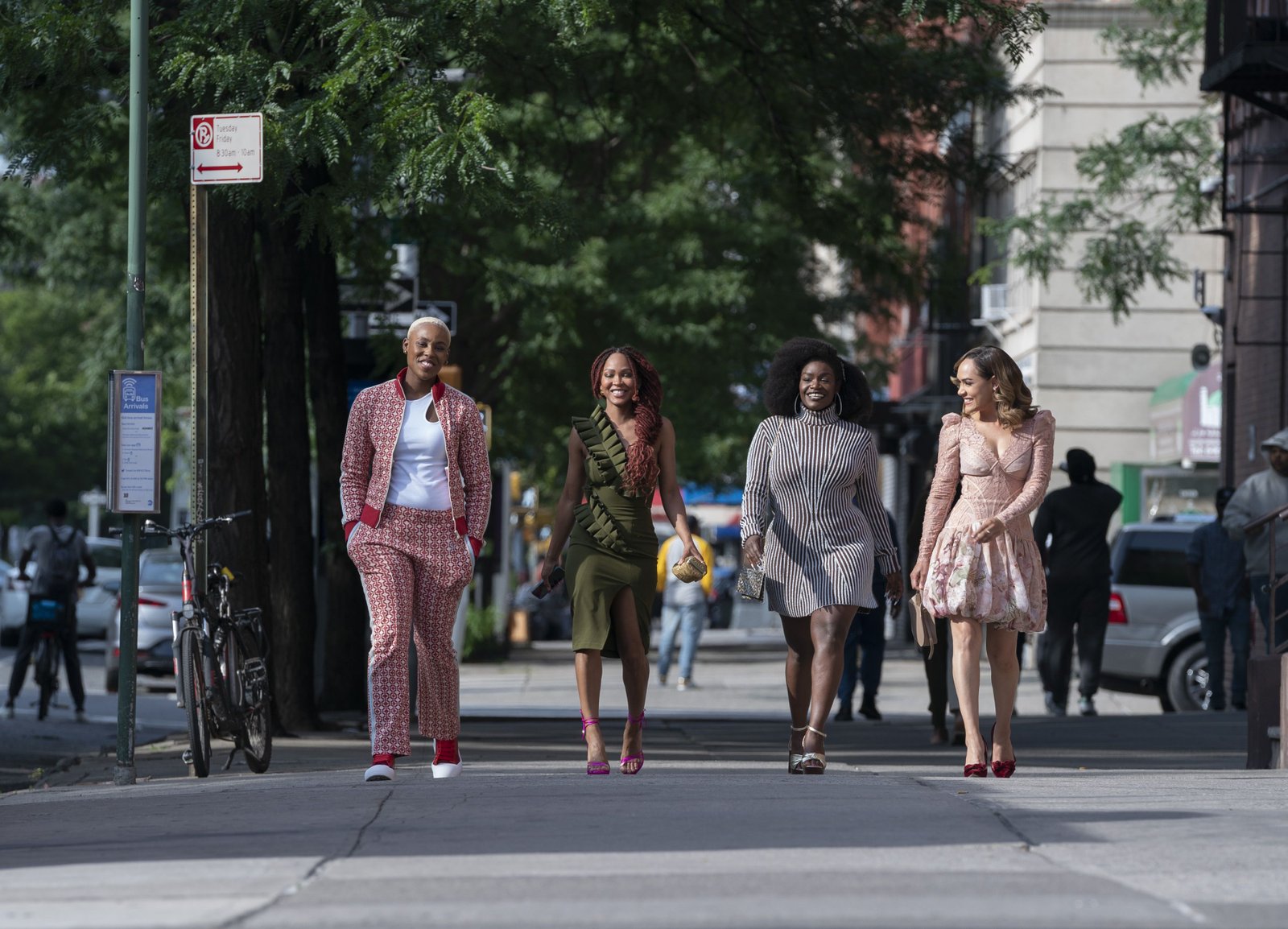 The first season of Harlem showcased authentically how Black women navigate life in their 30's from career issues, health issues, to dealing with the one that got away. (I can't wait to see what happens with Camille and Ian)
"Culturally relevant, critically acclaimed, and hysterical, Harlem and Tracy Oliver accomplished something very special with the first season of this show," said Vernon Sanders, head of global television, Amazon Studios, in a news release. "Tackling real-life strife with levity and laughs, the show means so much to our global Prime Video customers and perfectly fits the types of stories we aim to tell. We look forward to following the Season Two journey of Camille, Quinn, Angie, and Tye, and giving fans more reasons to laugh out loud as they cheer on these four dynamic Black women doing it their way.'
The series also stars Whoopi Goldberg, Tyler Lepley, and Sullivan Jones.
Before ya'll watch the trailer, just know our girl Camille is out here living her best life!
Amazon Prime
Harlem
Harlem on Prime
Season Two Of 'Harlem'