Paige Audrey Marie Hurd and Romeo Miller star in new Bounce original Holiday movie "Who is Christmas Eve?
The new Bounce original holiday movie is centered around the emotional search for a young woman's birth parents – and will premiere during National Adoption Month on Sunday, November 21 at 8:00 p.m. ET with a primetime west coast premiere of 9 p.m. PT.
The best story you can tell is the truth.
Eve Simons (Paige Audrey-Marie Hurd, Power Book II: Ghost, Hawaii Five-O) was abandoned as an infant on the steps of a church 30 years ago on Christmas Eve. Now, struggling to move forward with her life, she embarks on a search to uncover the mystery of her birth. Eve is helped and supported by her boyfriend Chris (Romeo Miller) and famed investigative genealogist Pamela Slaton (Juliana Harkavy, Arrow). The movie is inspired by the investigative work of the real-life Slaton, who serves as an executive producer. Paige Audrey-Marie Hurd serves as a co-executive producer.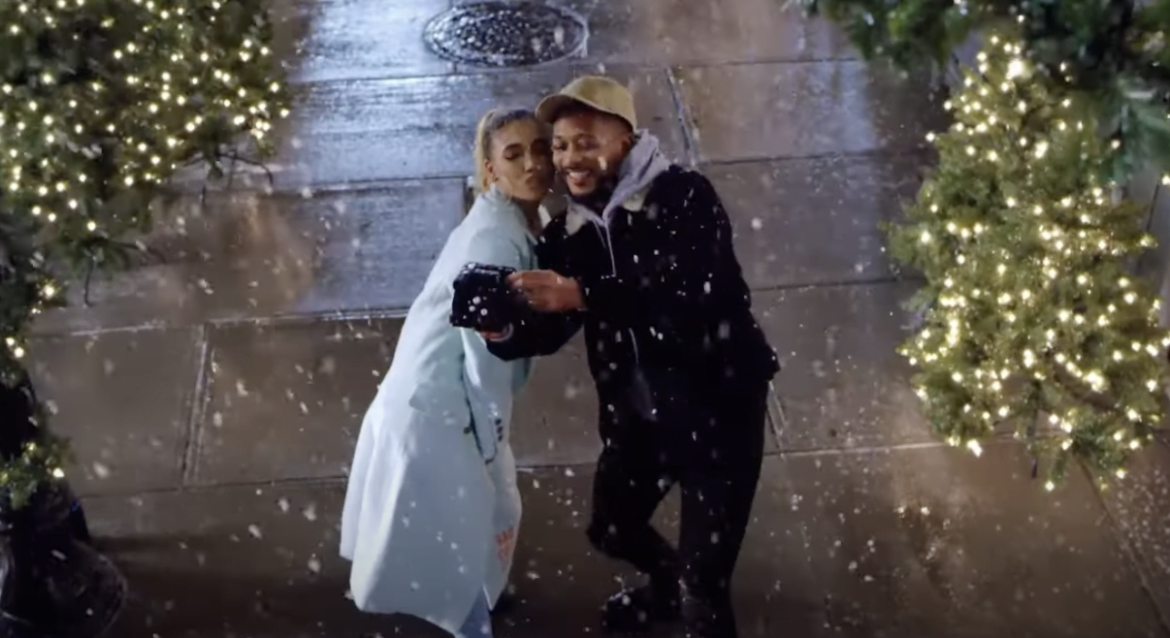 The real-life Slaton is the country's foremost expert in reuniting adoptees with their birth parents. An adoptee herself, Slaton's challenging personal experience with her own birth mother motivated Slaton to make helping other adoptees her life's work. Over the course of her career to date, Slaton has reunited thousands of adoptees with their families, including rapper Darryl McDaniels of RUN-DMC fame, who makes a cameo appearance as himself in "Who Is Christmas Eve?" As part of the Emmy-Award-winning documentary, "DMC: My Adoption Journey," she reunited McDaniels with his birth mother. Slaton's real work has been showcased extensively in television and print media.
Bounce TV
Paige Audrey Marie Hurd and Romeo Miller
Romeo Miller