Former First Lady Michelle Obama is kicking off her "The Light We Carry" tour in November and Oprah and bestie Gayle King are scheduled to moderate tour stops.
Obama will be publishing another book, The Light We Carry: Overcoming in Uncertain Times, on November 15, 2022.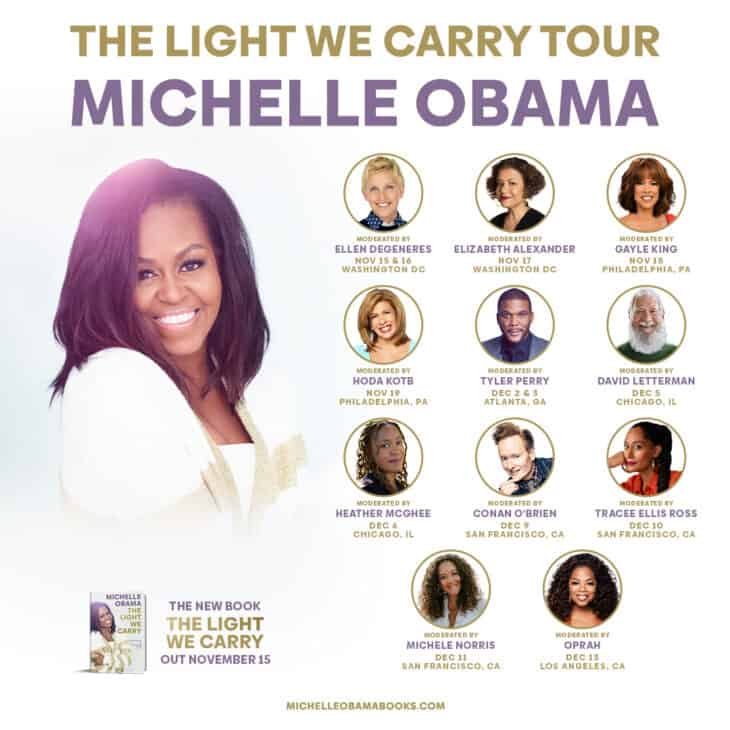 To coincide with the release, the former first lady is embarking on a U.S. tour that will kick off on the book's publication date. The Tour will visit six cities throughout November and December—and, as announced, Michelle Obama will be joined by an all-star list of moderators for each event, including Oprah and Gayle.
Gayle will join Michelle Obama in Philadelphia on Friday, November 18. Oprah, on the other hand, will wrap up the tour by accompanying Obama at her final event in Los Angeles on December 13.th.
Also joining the former First Lady out on tour are Tyler Perry, Tracee Ellis Ross, Ellen Degeneres, Conan O'Brien, David Letterman, Hoda Kotb, and more.
Purchase tickets HERE
Gayle King
Michelle Obama
Oprah
The Light we Carry Tour