I know I'm late posting this but, better late than never right?
We had our annual office holiday photo shoot back in December and this year one of the partners decided he wanted us to give Black Excellence..with Black being my favorite color outside of pink, I was ready to nail the assignment.
I couldn't decide what look I wanted to give, so I ordered a Black ASOS dress and a pantsuit from Zara for the shoot. I ended up wearing the ASOS dress and I'm happy I did. I loved how the dress fit and felt. Very regal!
It was a satin maxi dress with batwing sleeve and wrap waist, that I accessorized with a pair of open toe Steve Madden stilettos with a gold chain strap that retail for 109.95 (right now they're on sale at Nordstrom for $65), and a faux fur. I wanted to give Old Hollywood glam on a budget.
Oh and I almost forgot, I cut two inches of my hair off (thanks Quita!) for the shoot and used Black owned beauty brands The Lip Bar and Juvia's Place for the face beat.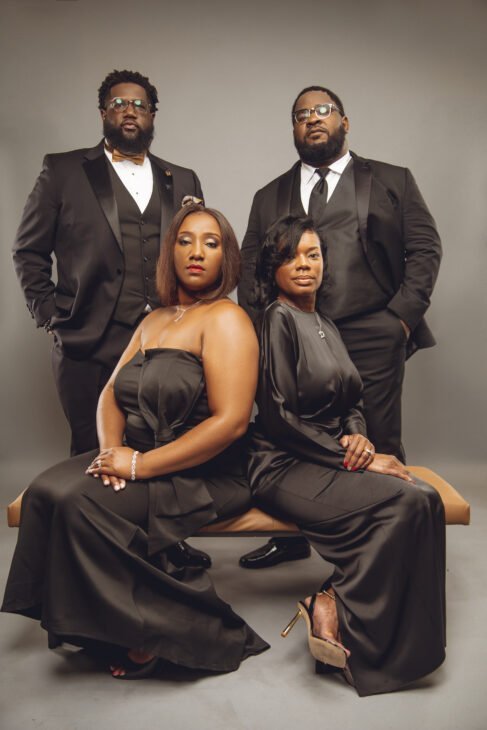 We all took group pictures for the Firm's Christmas card as well as a couple of individual pics.
ASOS
ASOS dress