Jo Koy's new movie Easter Sunday had me at the phone call from his momma played by Lydia Gaston.
The film from Universal Pictures is inspired by his family (especially his stand-up material about his feisty Filipino mother).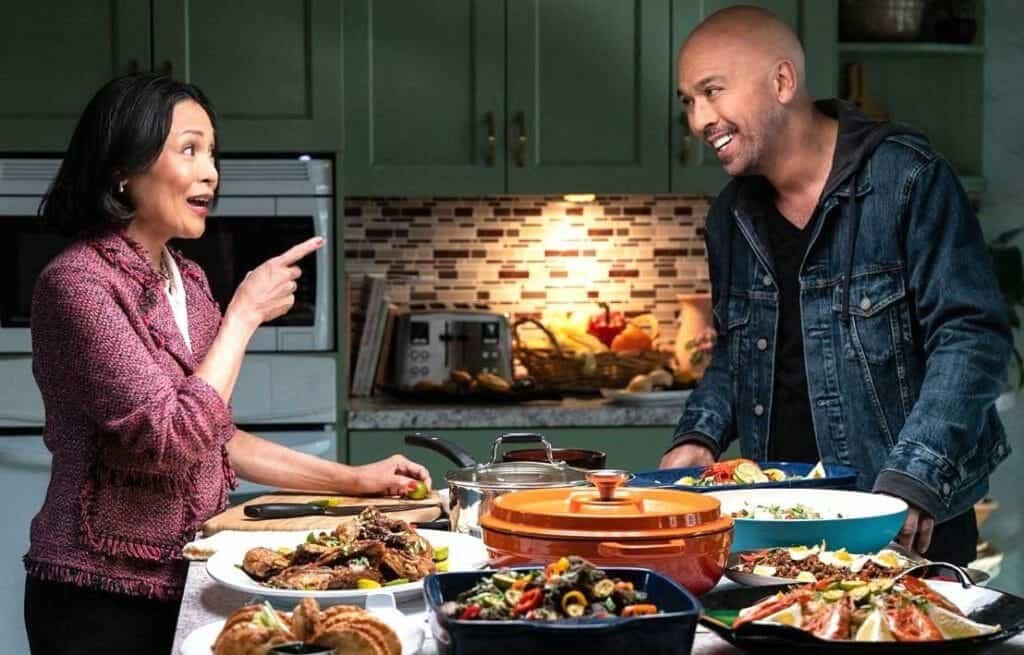 I had the honor of screening the film before its release date and enjoyed the chemistry between Jo and Lydia. Perfect big-screen dup in my book!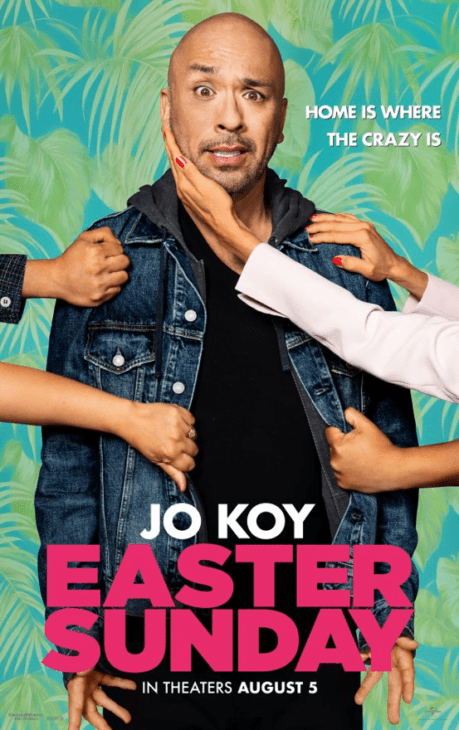 Koy plays Joe Valencia, a single dad, whose crazy aspiring actor schedule has him trying to balance it all. In comes his mother….. She's oblivious to the fact that her son is an actor. Ya'll know how our momma's be so unbothered. lol. Well, she calls to constantly remind him and darn near chastise him about coming home for Easter Sunday. Ya'll know how our momma's be about Easter. How they low-key threaten to dis-own us if she don't see us on the families pew at church in our Sunday best and then at the family dinner afterwards. That's Koy's mother in the film!
Home Is Where The Crazy Is
Anyway, Jo goes home to the San Francisco Bay Area for Easter Sunday and attempts to bond with his teenage son while dealing with his riotous, bickering, eating, drinking, laughing, loving family, in this love letter to his Filipino-American community.
Easter Sunday is in theaters today! Go check it out. Not only will you laugh, but you just might shed a tear!
Easter Sunday
Easter Sunday movie
Jo Koy