Jo Koy and Lydia Gaston in Easter Sunday
Comedian Jo Koy and Lydia Gaston are the perfect mother/son duo in the upcoming family comedy Easter Sunday.
From Universal Pictures, the film hits theaters Aug. 5th, and tells the story of a Filipino family gathering for Easter that's based on Koy's life.
The comedian stars in the film as a man returning home for an Easter celebration with his riotous, bickering, eating, drinking, laughing, loving family, in this love letter to his Filipino-American community.
Last week I had the honor of talking with the comedian and Lydia Gaston (The Sopranos) who portrays his mother in the film about their on-screen chemistry.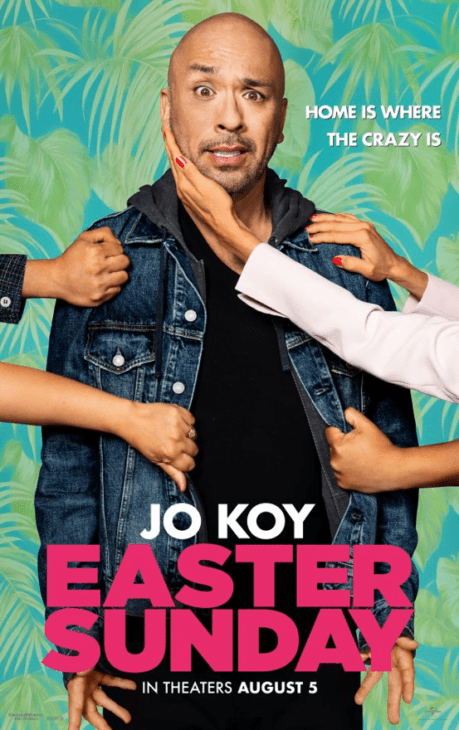 "How amazing is Lydia?" Koy says. "From the chemistry reads to her audition,
it was such a pleasure to work with that genius of an actor. She's just so good. It
was just perfect—a great representation of not only Filipinos themselves, but also my
mom."
Trust me!, Gaston is everybody's mom in the film, that you will definitely want to see when it his theaters everywhere on August 5th.