Bishop Jakes Passes Torch to Sarah Jakes Roberts during WTAL Final Chapter
WTAL final chapter (Woman Thou Art Loosed) Bishop T.D. Jakes highly successful women's conference took its final bow last week in Atlanta.
Woman, Thou Art Loosed! began as one of Jakes' most popular books, which he transformed into one of the most successful global women's conferences in the country elevating his profile and making him one of the most popular Christian leaders in the U.S. For decades, Jakes has brought inspirational and motivational speakers to the stage to help women around the world to be loosed from a myriad of strongholds including depression, guilt, loss of faith and helplessness.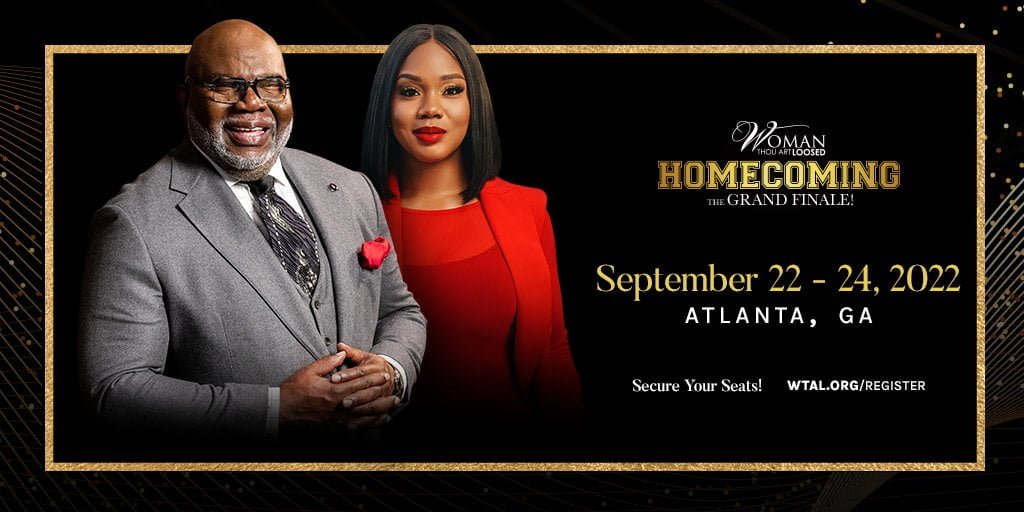 All good things must evolve…. and that's where daughter Sarah Jakes Roberts steps in.
settle or evolve.
Bishop Jakes youngest daughter has become a force in the Christian community with her unique ability to merge faith and the culture. She was already slaying demons with her books, podcast, doing ministry with her husband Toure' Roberts, and her speaking engagements. Then she started Woman Evolve a Women's Conference designed for the modern woman of faith…. and out the gate it sold out!
It is my distinct honor to pass the torch to you. You've earned it and will excel wherever God takes you for women's empowerment! May God bless Woman Evolve in 2023!
During the WTAL finale Bishop Jakes did what mature leaders do… He realized it was his time to bow out and let his daughter help women evolve to the best version of themselves.
Check out some clips below.